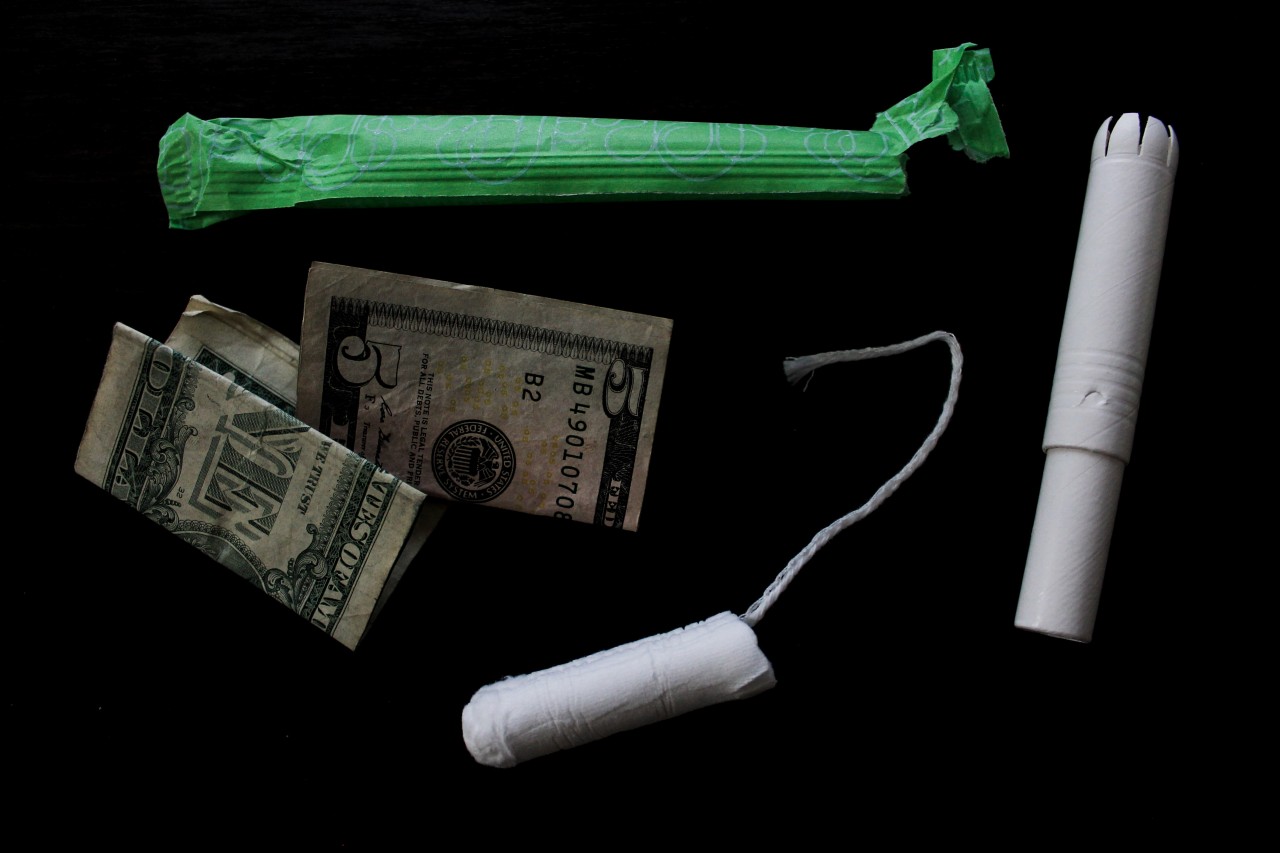 Access to period products is often misunderstood to be an issue only in developing countries, yet a national survey found that 1 in 5 girls in the United States have left or missed school because they did not have access to the menstrual products they needed.
Period poverty affects women and girls across the world but it also impacts individuals in the La Crosse community. 
Lack of access to period products poses a serious risk to the health and opportunity of women and girls. 
Without access to menstrual products, women and girls have no choice but to use non-traditional items, such as toilet paper, washcloths or even scraps of clothing, which puts them at greater risk for urinary tract infections. Additionally, research shows that barriers to basic needs, like period products, lead to higher levels of anxiety and depression and decreased confidence.
Period poverty also impacts the opportunities women and girls are able to pursue. Menstruation without access to necessary products prevents women and girls from active participation in the community. Furthermore, educational and occupational equity are compromised when women and girls lack access to period products. 
As an active member of the La Crosse community and volunteer of 12 years at WAFER Food Pantry, Stacy Shapiro says that access to period products seems to be a constant struggle for clients who need them. The Women and Girls Hygiene project at WAFER Food Pantry makes products more accessible to women and girls in the La Crosse community. 
In 2018, WAFER Food Pantry surveyed their pantry patrons and found that 65 percent of respondents have had to choose between food or basic necessities. 
Food Share and similar programs only help individuals purchase food items, so when individuals are struggling to pay for food, menstrual products are often the first item cut off the shopping list. 
Erin Waldhart, the Executive Director at WAFER Food Pantry, explained that taxes on these products "further perpetuate poverty for women."
Although purchases of necessities, such as food and prescription medication are not taxed, menstrual products remain taxed across the majority of the United States. These taxes mean that those who menstruate are being held responsible for a larger share of our public benefits, like roads and infrastructure, for simply accessing a basic necessity. Every year, women are estimated to spend $2.42 million dollars in taxes on period products within the state of Wisconsin. However, other products and services, such as gun club memberships are tax deductible in the state of Wisconsin. 
In March 2018, Wisconsin State Assembly Bill 683, an attempt to remove the 5 percent tax on period products failed in the Senate. 
The cost of feminine hygiene products is compounded by lack of availability at pantries and other programs as well as the stigma associated with menstruation. Additionally, women often have to choose between tampons and other hygiene items like toilet paper, or are often limited in the number of tampons or pads they can take from a program because of short supply.
WAFER Food Pantry estimates that the Women and Girls Hygiene Project will benefit 1,000 women in the La Crosse community this year. This grant represents money that women can spend meeting other basic needs like food, housing and childcare. 
WAFER Food Pantry is committed to combating period poverty, but as Waldhart acknowledged, this should be about more than just creating access to period products; this is about breaking down the stigma and taboo of menstruation. 
WAFER Food Pantry has been helping individuals in the La Crosse community with food insecurity for over 30 years. WAFER Food Pantry serves approximately 1,500 families each month making the organization the largest food pantry in the La Crosse area. For more information on WAFER Food Pantry and how to get involved please visit their website.