The Women's Fund is changing the lives of women and girls right here in our community because of your support.
Together we are making a difference.
About us
We are a tax-exempt 501(C)(3) nonprofit organization committed to enriching the lives of women and girls so they can do the same for others.
Through an annual competitive grant application process, we have granted over $845,000 to local programs that are working to build an equitable future for all women and girls.
Our grantmaking is supported by two endowments, premier fundraising events, corporate sponsorships and generous donors.
We invite you to learn more about what we do and how you can join us in helping women and girls see possibility.
Mission 
To impact all women and girls in our community by supporting organizations with the collective power of philanthropy.
Vision 
Women's Fund of  Greater La Crosse will be leaders in:
Addressing current and critical needs of all women and girls in our community

Creating a more inclusive and equitable life for all women and girls so they can do the same for others.

Executive Director – Sarah Ellingson
With over 20 years of experience in for-profit and nonprofit strategy and development, a background in communication, and a steadfast commitment to social issues impacting women and girls, Sarah plays a pivotal role in leading Women's Fund and driving our mission forward.
Sarah lives in La Crosse with her husband and two daughters. She is a plant mom to many and a pet mom to a dog and two cats. When she isn't cheering on her daughters from the stands, you'll find her enjoying time at home, on the river or on the ski slopes.
Get in touch with Sarah at Sarah@womensfundlacrosse.org or 608-780-5710.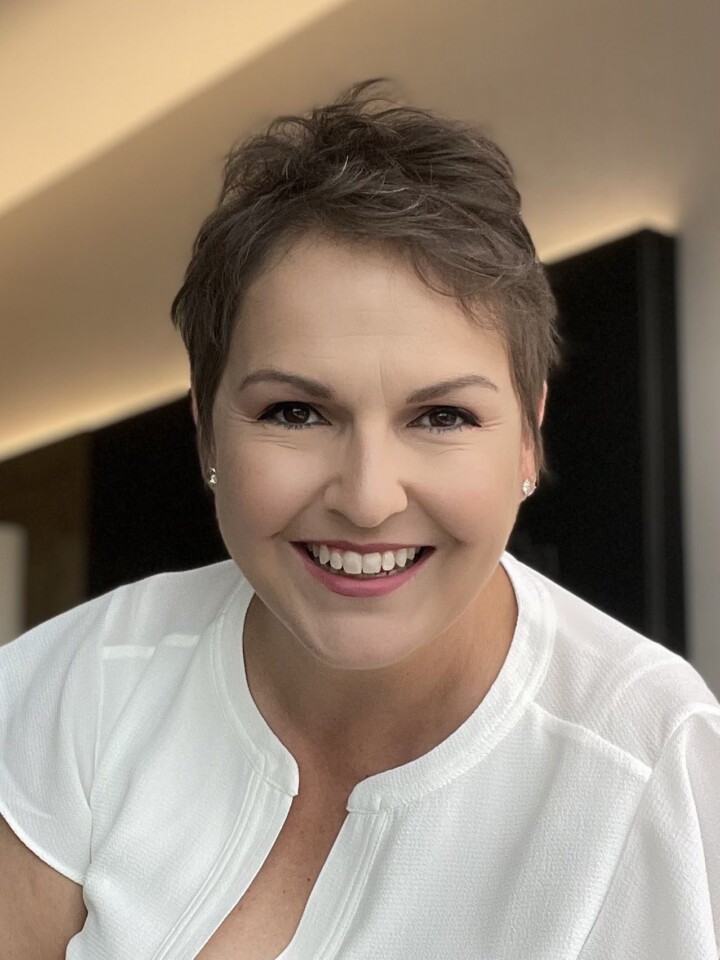 Communications and Development Coordinator – Mandi Horstman
With a background in leadership, a deep commitment to the community, and a passion for fundraising, Mandi is a driving force behind Women's Fund communication and development initiatives.
Mandi and her family reside in Onalaska. You can find them on the golf course when she and her husband are not running around after their two busy daughters. Mandi is also an avid crafter specializing in Oktoberfest headpieces, rhinestone items, and crocheting.
Get in touch with Mandi at Mandi@womensfundlacrosse.org or 608-780-5710.
2023 Board Members
Nancy Mueller, President – Retired aerospace engineer and science teacher 
Kelly Nowicki, Vice President – Associate Teaching Professor, Management Department, University of Wisconsin-La Crosse 
Sara Koopman, Treasurer – Associate Administrator, La Crosse County
Barb Kruse, Secretary – Associate Director at Franciscan Spirituality Center
Courtney Daniels-Burke, Past President – Annual Support Development Manager at Gundersen Medical Foundation
Sue Christianson – Rewired (not retired) Human Development Specialist and Registered Nurse
Jodi Ehrenberger – SVP, Business Banking Officer at Coulee Bank 
Ellie Meyer – Communications and Public Relations Specialist at Dairyland Power Cooperative
Cheryl Neubauer – Retired Supervisor at the Aging and Disability Resource Center of La Crosse County
DeeAnn Romanowski – Director of Community Relations and Philanthropy, River States Truck & Trailer
Ruthann Schultz – Retired Executive Director at YWCA Coulee Region/ La Crosse
Tammy Wills – Solutions Portfolio Manager at Fairway Independent Mortgage Corporation
Kelly Ziegelbein – Retired RN, BSN and passionate community member and volunteer
History: 24 Years Supporting Women and Children in the Coulee Region
1998 – Signe Schroeder and Roberta Gelatt create Women's Fund within the La Crosse Community Foundation.
September 1998 – The first Fall Luncheon is held with Carol Gilligan, chair of Gender Studies at Harvard, speaking on "The Validity and Value of Women's Voices."
1999 – Women's Fund endowment is established through a challenge grant by the La Crosse Community Foundation. The total grant is $19,000. This grant continues today and the earnings are used for the yearly grant distributions.
1999 – Women's Fund awards its first grants totaling $2000.
2003 – First Artist of the Year Award presented to Eileen Daily for her artwork inspired by Women's Fund's "helping others bloom" theme.
2005 – Women's Fund receives a bequest from the estate of Roberta Zurn and creates the Roberta Zurn Women in Leadership Award. The first winner is June Kjome, missionary, nurse and social activist.
2010 – Women's Fund establishes itself as its own nonprofit organization.
2013 – Women's Fund hosts its first Spring Fling to celebrate what unites us as women.
September 2013 – Women's Fund hires its first Executive Director to support the organization's continuing growth.
2015 – Women's Fund creates a quasi-endowment to ensure the organization's ability to provide grants in perpetuity.
2023 – Women's Fund celebrates 25 years of supporting women and children in our community.