featuring Kao Kalia Yang
in partnership with
Mayo Clinic Health System
Join us for our virtual event!
Wednesday, October 13, 2021
11:15 am  – 11:30 
pm: Count down to the event
11:30am – 1:00pm: Program 
Be engaged, inspired and entertained as we celebrate our collective power to uplift women and girls and bring meaningful change to our community.
Keynote speaker Kao Kalia Yang, an award-winning Hmong-American writer, will reflect on her journey as an author, what writing the lives of women and girls can do for our stories, and speak about how detailing the stories of refugees from around the world–including Afghanistan–has shown her that belonging is a gift each of us can give.
Gather up to 10 of your friends or coworkers to join you virtually or on a patio, conference room or local venue with our Virtual Table ticket. Or join us from the comfort of your home, office or favorite coffee shop with an Individual ticket.
If you are a business or organization looking to sponsor a virtual table for your employees, check out the Corporate Event Partner ticket.
Your support of this event will have a positive and meaningful impact on the lives and of local women and girls. We look forward to seeing you on October 13th!
Thank you to our generous partners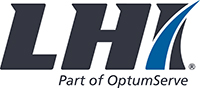 Franciscan Sisters of Perpetual Adoration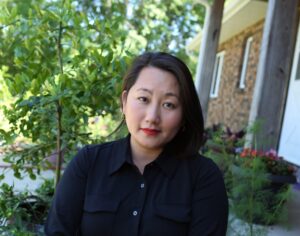 Kao Kalia Yang is an award-winning Hmong-American writer. Born in the refugee camps of Thailand to a family that had fled the aftermath of America's Secret War in Laos, she came to America at age six. 
Yang, a TEDx speaker, speaks with great intimacy, perspective, and grace on refugee and immigrant experiences, issues in literacy and education, race, class, and gender.
She will also share with us her forthcoming children's book From the Tops of the Trees.
Yang is the author of the memoirs The Latehomecomer: A Hmong Family Memoir, The Song Poet, and Somewhere in the Unknown World. Yang is also the author of the children's books A Map Into the World, The Shared Room, The Most Beautiful Thing, and Yang Warriors. She co-edited the ground-breaking collection What God is Honored Here?: Writings on Miscarriage and Infant Loss By and For Native Women and Women of Color.
Yang's work has been recognized by the National Endowment for the Arts, the National Book Critics Circle Award, the Chautauqua Prize, the PEN USA literary awards, the Dayton's Literary Peace Prize, as Notable Books by the American Library Association, Kirkus Best Books of the Year, the Heartland Bookseller's Award, and garnered four Minnesota Book Awards.
Kao Kalia Yang lives in Minnesota with her family, and teaches and speaks across the nation.