Brightening the Rainbow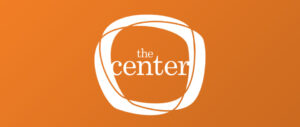 The Center: 7 River LGBTQ Connect is committed to developing and expanding understanding of human sexuality, gender identity and the need for equal treatment.  Brightening the Rainbow: Training Center Staff program will provide training to current staff so they may develop their skills in nonprofit managent, fundraising and program development so they may continue to grow The Center and meet the needs our communities. 
Miss RemarkAble 2019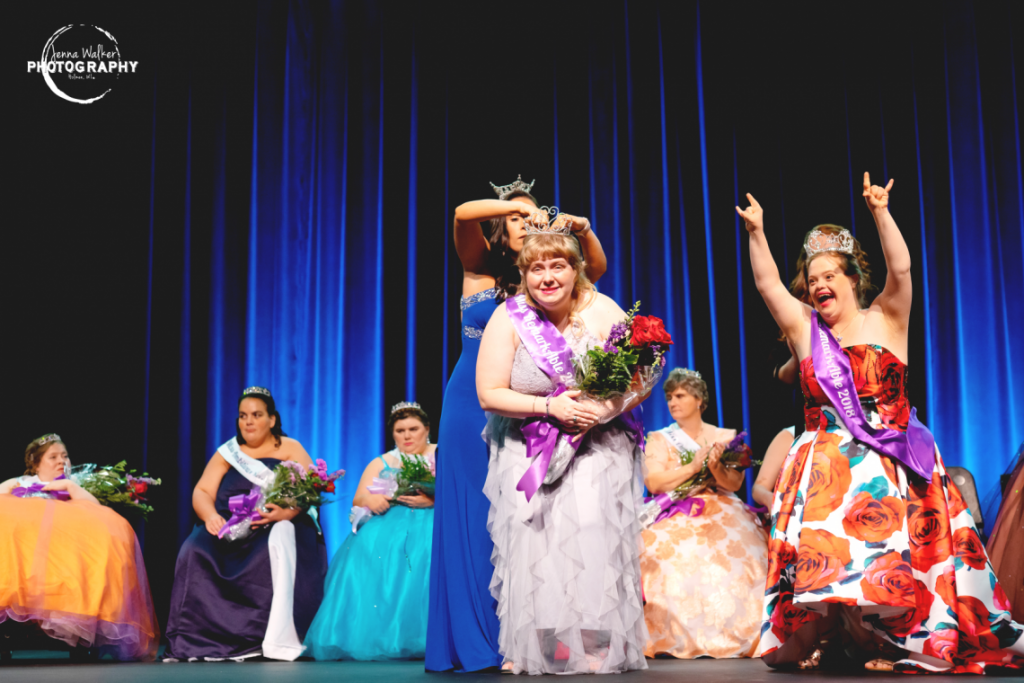 "Beautiful is inside you. It's who you are… You are always sparkly."
The evening of October 19, ten women crossed the stage to show the La Crosse community what makes them remarkable. Contestants in Aptiv's Miss RemarkAble pageant are pampered by students at the Salon Professional Academy and have the opportunity to build confidence and skills.
Miss RemarkAble 2019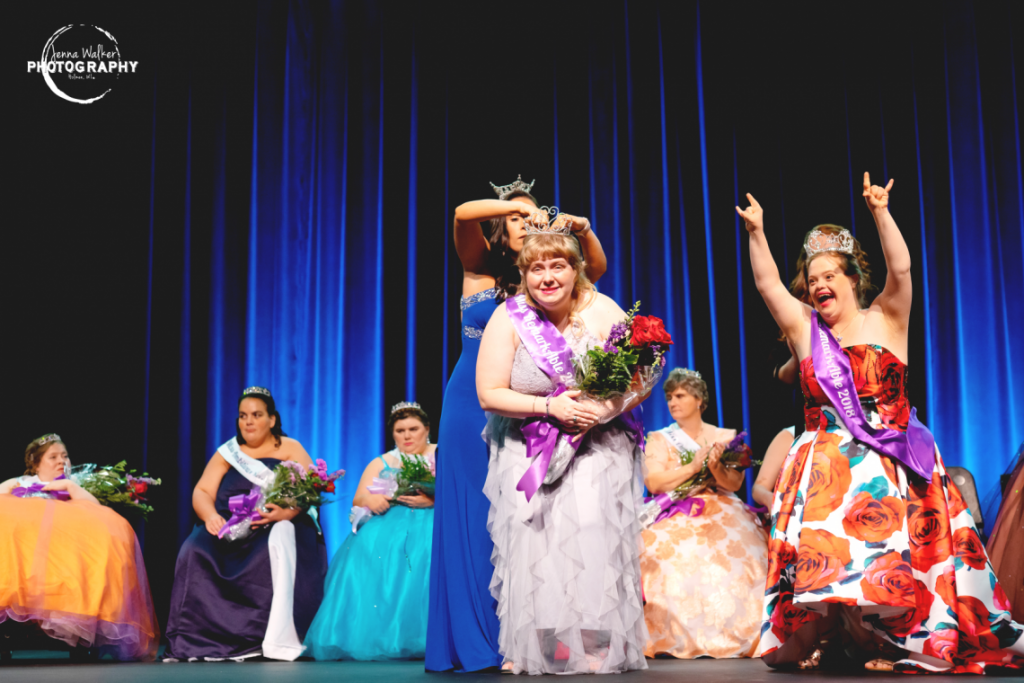 "Beautiful is inside you. It's who you are… You are always sparkly."
The evening of October 19, ten women crossed the stage to show the La Crosse community what makes them remarkable. Contestants in Aptiv's Miss RemarkAble pageant are pampered by students at the Salon Professional Academy and have the opportunity to build confidence and skills.
Dinner & Diapers
Dinner is being served, with a side of diapers, that is, through The Parenting Place Dinner and Diapers program. The Dinner and Diaper events creates an environment where parents can learn from their experiences as well as the experience of others.
Moms United
As a single mother, Toya Reynolds has experienced the stresses of managing a household and raising five children on her own. In helping develop Moms United, Toya wanted to show other mothers that they don't have to go through challenges alone and that their voices are heard.
Ruth House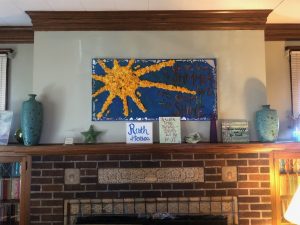 In just 90 days, Ruth House changes women's lives. Ruth House is an emergency homeless shelter that can accommodate up to eight women at a time. The shelter is available for women in the La Crosse community that are working to maintain a sober lifestyle and have no other housing options. 
Girls Connect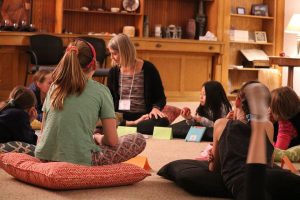 Girls Connect is a four week-long program that allows girls ranging in age from nine to twelve to come together and talk about the things that are important to them. These conversations cover topics such as relationships, empowerment and difficulties they may be facing. 
Women and Girls Hygiene Project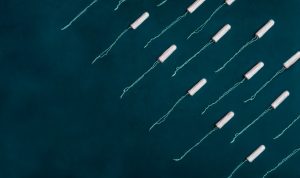 In 2018, WAFER Food Pantry surveyed their pantry patrons and found that 65 percent of respondents have had to choose between food or basic necessities such as period products.
Women and Girls Empowerment Retreat
Bluff Country created the Women and Girls Empowerment Retreat to mitigate intergenerational trauma, which can occur in families where parents have been the victims of sexual trauma.
SMART Girls Mentoring Program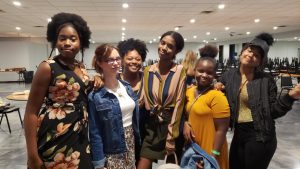 The SMART Girls program concentrates on wellness, prevention education and self-esteem enhancement with a unique focus each year. Girls ranging from ages 5 to 18 are able to explore their own, community and societal attitudes, behaviors and values as they develop skills to create a healthy life and positive relationships.
First Teen Hair Kits
First Teen Clothes Closet recognizes that teens need to be treated as individuals with their own needs. By providing access to hair products that meet individual hair needs, First Teen Clothes Closet is showing teens they are valued and their needs matter.
UWL Self-Sufficiency Program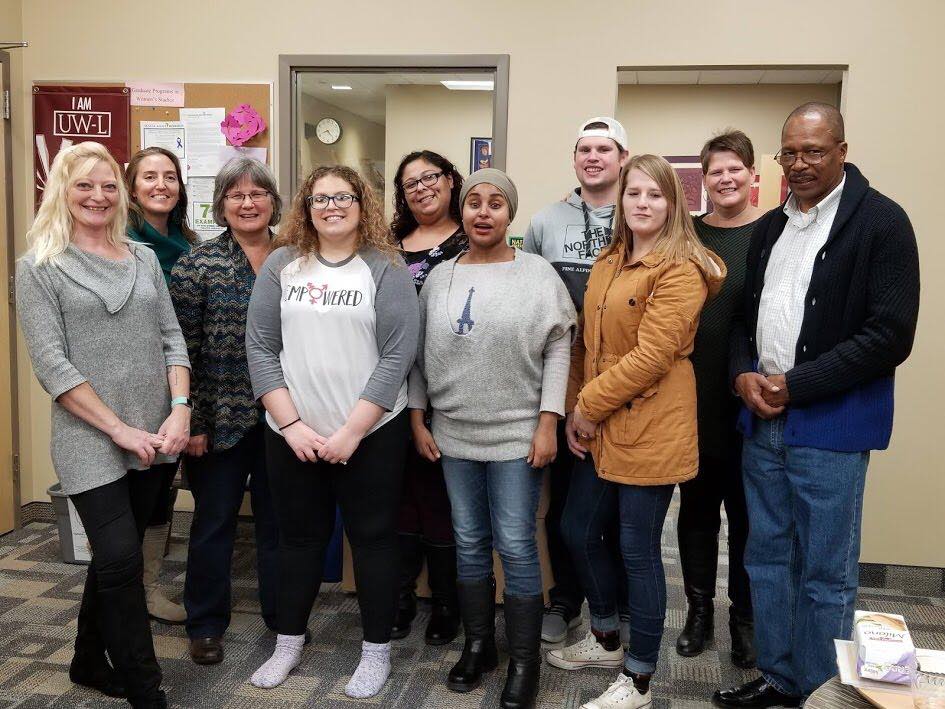 Over 30 years ago, the academic work of the Women's, Gender, and Sexuality Studies Department at the University of Wisconsin – La Crosse led to the creation of the Self-Sufficiency Program (SSP), a pre-college program designed for low-income single parents. SSP provides a path to independence, safety and increased opportunities for family-supporting incomes.
Couleecap Homeless Program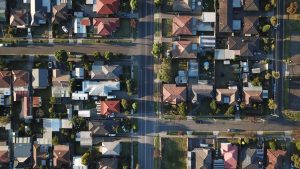 Women and children represent the fastest growing population experiencing housing insecurity. In 2019, 61 women and children were reported as experiencing homelessness in La Crosse. Couleecap's Homeless Program works to help people experiencing homelessness access safe and affordable housing.
Survivors' Fund
The Survivors' Fund can help with unexpected costs that arise when transitioning to a safe living environment. The funds have been used to pay for replacement identifying documents, prescriptions and work attire. They have also covered daycare or provided a deposit for rent on a new, safe home.
Care Packages for Homeless Women
To shrink the gap in services offered for women experiencing homelessness, Franciscan Hospitality House created care packages for homeless women. Expanding the definition of "basic necessities" is vital to offer truly necessary products for women.
Onalaska Driver's Education
As a junior at Onalaska High School, Carlie did not think it would be possible to get her driver's license. At the very least, she thought she would have to wait until her 18th birthday.
Educational Access for Women
In the 2019-2020 school year, Western expects to serve over 40 women through the Educational Access for Women program, which helps students purchase supplies that cannot be bought on campus or with traditional scholarship funding, such as uniforms, safety equipment, and welding supplies.
Women's Transportation Fund
According to the County Health Department's 2018 Annual Report, over half of requests for aid from Community Liaison Program was for transportation assistance. The Women's Transportation Fund provides flexible funding for women in the La Crosse area facing transportation related barriers. 
Hamilton School Initiative
The Hamilton School Initiative empowers people of all ages in order to achieve personal growth. Personal growth looks different for everyone within a school setting and Hamilton is closing the achievement and opportunity gap for parents and children within the community.
Empowered Girls Summer Camp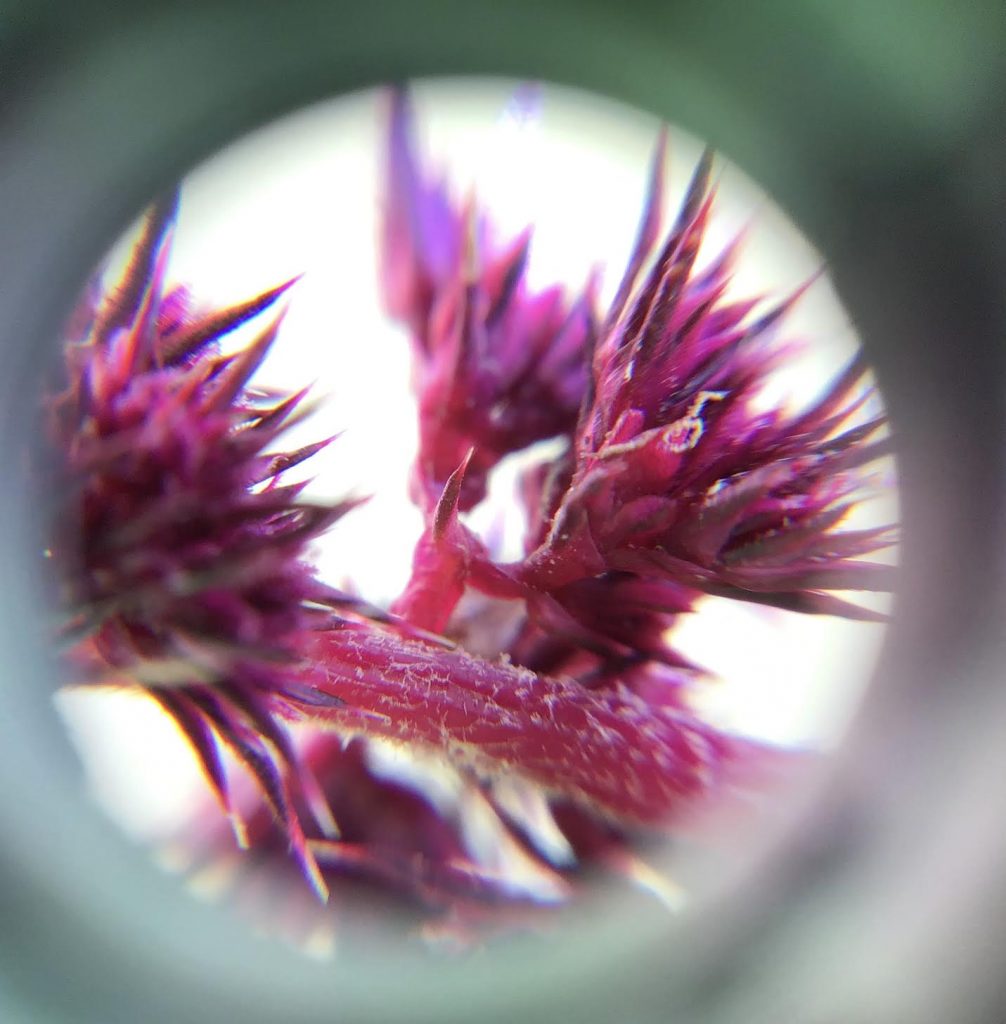 Gender discrepancies are magnified in career and educational settings, especially in STEM. Ana Skemp, the farm experiences director at GROW La Crosse developed the Empowered Girls Summer Camp with a clear goal: provide the next generation of women a supportive environment to help them realize they are brilliant, creative, and fully capable of being the next generation of PhD students in STEM fields.
Leadercast Women
Kristen has always dreamed of owning her own bakery. Stavlo's dream took a detour when she moved to the La Crosse area. Committing to starting her own bakery would mean taking a leap of faith. Leadercast Women 2019 was an opportunity for her to see other women who had to Take Courage to make their dreams possible.
Recovery Avenue
For over 20 years, Recovery Avenue has been supporting individuals in the La Crosse area on their journey from substance abuse recovery and towards mental wellness. Recovery Avenue has been able to meet the needs of women in recovery through the development of a group that gives individuals a community for recovery.
Women's Build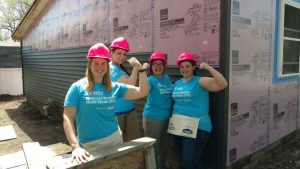 "The only way to effect change is by making change."
Change is being made through the Habitat for Humanity Women's Build program. Women are being empowered by the experience of building houses. Both literally and figuratively, they are digging up the foundation, breaking down barriers, and building a new future with the tools and skills they learn through Women's Build.
Women's Craft Program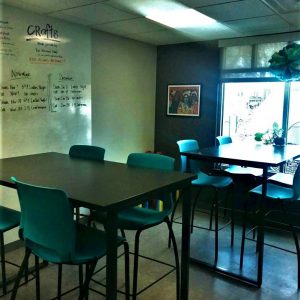 The Women's Craft Program gives women the opportunity to build skills and keep their hands busy as they work through urges. The inclusive environment allows for bonding as women support each other through both the creative and recovery processes.
Big Sister Little Sister Service Learning Project
After recognizing the impact a service project initiated by a Big-Little match had on the community and the youth who planned the event, Big Brothers Big Sisters developed a program to help female matches pursue leadership and service activities.
Salvation Army's Rent Assistance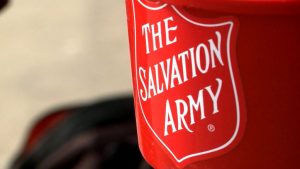 According to the 2018 Analysis of Impediments to Fair Housing Choice, more than a third of the city of La Crosse residents have a housing need. In an effort to ease the burden for some families, the Salvation Army offers rent assistance to women in the La Crosse area.
Sign up for our email list