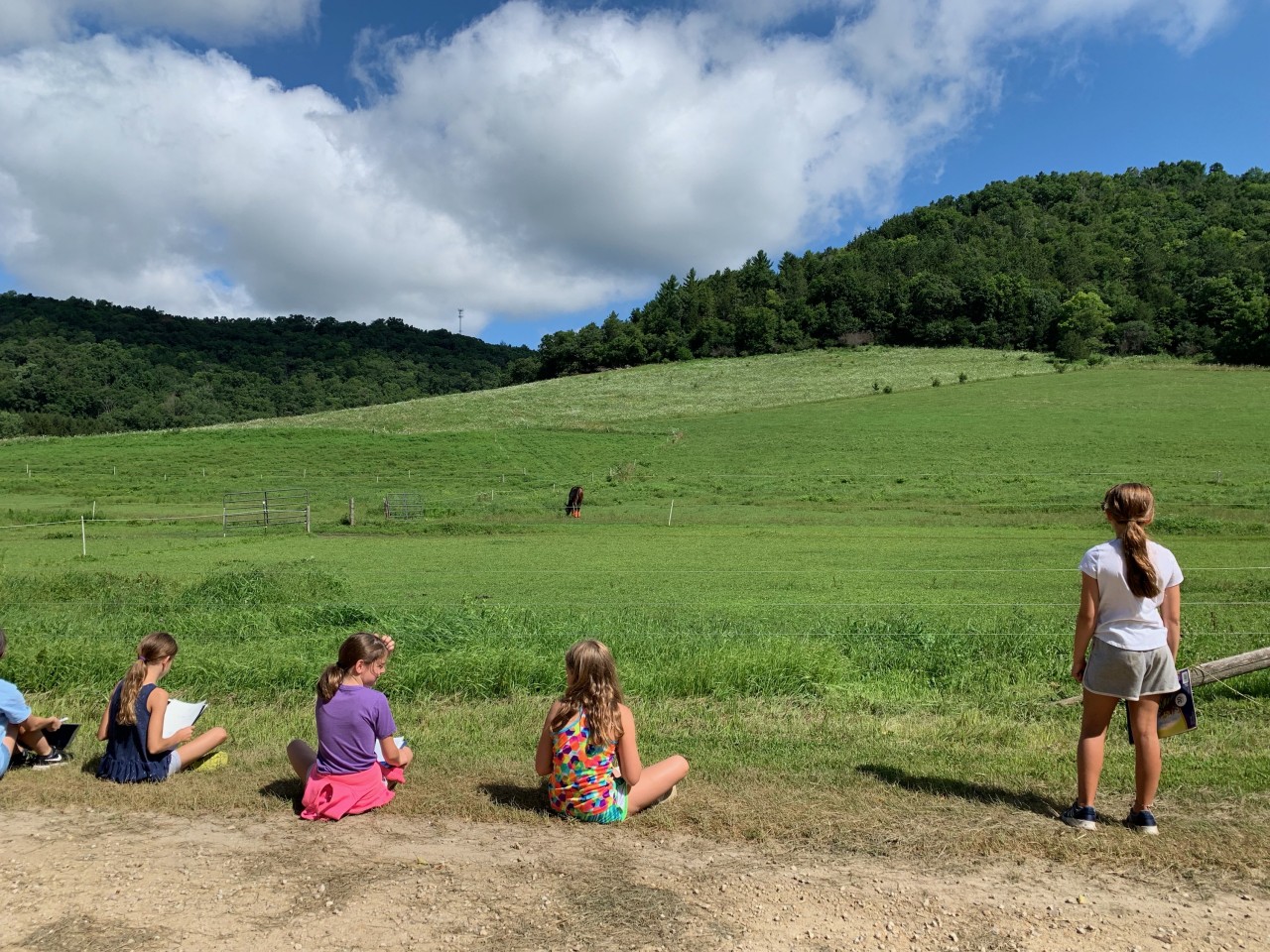 Any experience can spark scientific curiosity. For students Ava Weber, Audrey Skemp, and Rosa Myers an interest in nettles led to a three day investigation. 
 Ana Skemp, the farm experiences director at GROW La Crosse, created the Empowered Girls Farm Camp two years ago after she came across research outlining gender discrepancies in educational and career development. Skemp described being shocked to learn that by age six, girls were less likely to describe themselves as "really, really smart" and exhibited less confidence when playing intellectually challenging games.  
Gender discrepancies are magnified in career and educational settings, especially in STEM. Women remain underrepresented in every STEM field, including STEM education. Skemp developed the camp with a clear goal: "provide the next generation of women a supportive environment to help them realize they are brilliant, creative, and fully capable of being the next generation of PhD students in STEM fields."
 All children can benefit from STEM exposure, but this type of experience is especially beneficial to young girls. Girls are more likely to be discouraged from careers in math and science and express less confidence in their ability to successfully pursue a career in STEM.  
Throughout the three day camp, Skemp saw the girls build their confidence through hands on experience. The girls developed their own research hypotheses and conducted experiments. Empowered Girls Farm Camp emphasized that science can be fun by allowing each girl to explore her unique interests.
Ava Weber, Audrey Skemp, and Rosa Myers were inspired by their encounter with stinging nettles. They questioned why touching a wood nettle was more painful than the common nettle. The girls hypothesized that the wood nettle may have more hairs causing a more painful sting; however, an iPad microscope showed that the wood nettles had less hairs than the common nettle. Although the experiment did not confirm their hypothesis or answer their question, the girls learned that observing no difference was still a significant result.
Erin Gutowski, a pediatrician with a background in Medical Microbiology was this year's guest woman in science. Gutowski led the girls through activities to build confidence and shared her own story of overcoming the barriers to a career in science. Skemp said it was important to bring in a female scientist like Gutowski. "Interacting with a strong role model, even if only briefly, can be empowering and game changing," said Skemp. 
In 2019, 22 girls had the chance to participate in Empowered Girls Farm Camp at Deep Roots Community Farm. Surrounded by strong female scientists, the girls nurtured their curiosity and deepened their understanding of the scientific process.
GROW La Crosse is a non-profit helping connect children to the outdoors and nutritional food. For more information on GROW and how to get involved visit their website.